Halloween is a spooky holiday already, but what's in your child's costume, candy, and even trick or treat bag might contain more tricks than treats. But the good news is there are some simple swaps you can make to take out some of that scare, and keep your kids happy, too!
WHY IT'S IMPORTANT
Children do not have developed enough systems to detoxify chemicals and flush them out of the body quickly, allowing chemicals to build up in their bodies and do long-term harm. Some of these toxic chemicals act as endocrine disruptors (interfering with our bodies hormones, causing an over- or under-production of hormones, or that can block or mimic hormones), which can be especially harmful for children during important times of development. Their skin is also thinner, and they take in more food, water, and air pound for pound than an adult can.
And the little ones are more closely tied to their environment – crawling around on the floor, sticking everything in their mouth that they can get their hands on (including their hands!), and they most likely don't wash their hands as frequently as adults do. With more years of life ahead of them, there's also more time to toxic chemicals to do harm.
But before you toss everything because it might be bad, take a deep breath and dig in to the following tips. They're quick, easy, and your kids may never know they just had a less-toxic Halloween!
NON-TOXIC HALLOWEEN TIPS
COSTUMES
Flame Retardant Chemicals
Flame retardant chemicals sound safer, but some of these chemicals act as hormone disruptors, while others are linked to lower IQ and are associated with issues in brain development, behavior problems, attention issues in children, and others are linked to obesity, cardiovascular disease, and cancer. 
Along with those health issues, some studies have shown that flame retardants might pose more harm than good:  A study from the University of Central Lancashire in the United Kingdom found that flame retardants actually increase the amounts of carbon dioxide and hydrogen cyanide released during combustion.
Solution: Search Pinterest for costume ideas using children's pajamas or other clothing. There are so many great options out there!
VINYL
Vinyl is commonly found in softer, pliable masks, as well as in some treat bags.
 The problem with vinyl (also known as PVC) is that it can also be contaminated with phthalates (linked to hormone disruption, lower IQ in children, and early puberty), cadmium, and lead (heavy metals).
Avoid: Items labeled with PVC or recycling code #3 (typically an arrow with a #3)
Solution: If using a vinyl costume, open the costume at home and let it off-gas outside or in the garage for a few days (an area where you don't spend a lot of time). Wash hands frequently while wearing the costume.
Otherwise, Pinterest and other websites have creative options for children's costume ideas using simply using pajamas and other common clothing.
Vinyl is also commonly found in Trick or Treat bags. Use a cloth or canvas option or even a pillowcase.
MAKEUP
Heavy Metals
A study by the Campaign for Safe Cosmetics found some alarming toxic chemicals in makeup marketed to children, including heavy metals such as arsenic, cadmium, chromium, and lead in children's face paint. The study found the darker the pigment, the higher concentration of heavy metals.
Hormone disruptors and probable cancer-causers were also found.
Solution: Buy a non-toxic face paint colored with natural colorants (such as Earth Paint)
CANDY
Artificial Colors
Artificial colorings can contribute to behavior and hyperactivity (definitely not something we want to add to on a holiday, in addition to all that sugar!), so these might be a better option, especially for those of us with kids with ADHD or attention and behavior issues.
Artificial colors also have a cancer connection – three of the most-used colorings (Red #40, Yellow #5, and Yellow #6) are known to be contaminated with benzidine, a known cancer-causer, so anything with artificial colors should be avoided, if not completely eliminated. There are more and more companies that are phasing them out, and safer products are getting easier to find.
Avoid: Ingredients that have a color followed by a number (for example Red No. 40 or Red #40, Yellow No. 5, etc.)
Look for: candies that are colored with natural colorings, such as beets, turmeric, and carrot, and blackcurrant, such as:
While these brands are non-GMO and are colored with natural coloring, such as organic carrot concentrate and turmeric, they are still chock full of sugar. So keep in mind that it still doesn't make them a health food, and they should be consumed in moderation. 
CANDY ALTERNATIVES
If you want your kids to have the fun of trick-or-treating but don't necessarily want all the sugar that comes along with it, there are a few options that can be a good compromise that you and your kids can agree upon.
Try these tricks after the trick-or-treating is done:
Have your child trade in the candy "worst offenders" (often the most colorful) for a different kind of treat that isn't food-related, or switch their colorful candy out with one of the naturally-colored candy brands listed above. Or switch out the worst offenders with some of the non-candy ideas listed below.
Use the Switch Witch, who visits the house and switches candy with a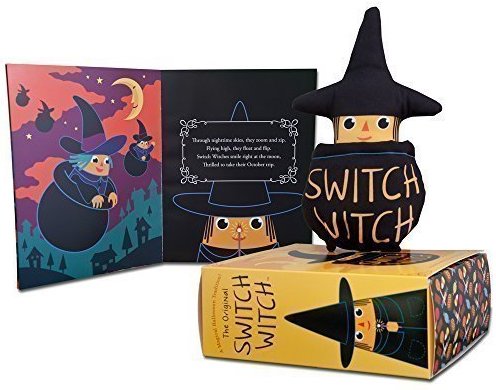 "healthier" candy (there a doll Switch Witch, like Elf on the Shelf, to make it even more fun). You can do this with just some of the candy you want to avoid, or make it even easier and have your children leave their bag of candy outside their door so that the Switch Witch can leave a toy (it can be as simple as something around $10) outside their door.
Here a few fun switch ideas:
These are cute for a decently low price point. They change color, or can be changed with a remote control.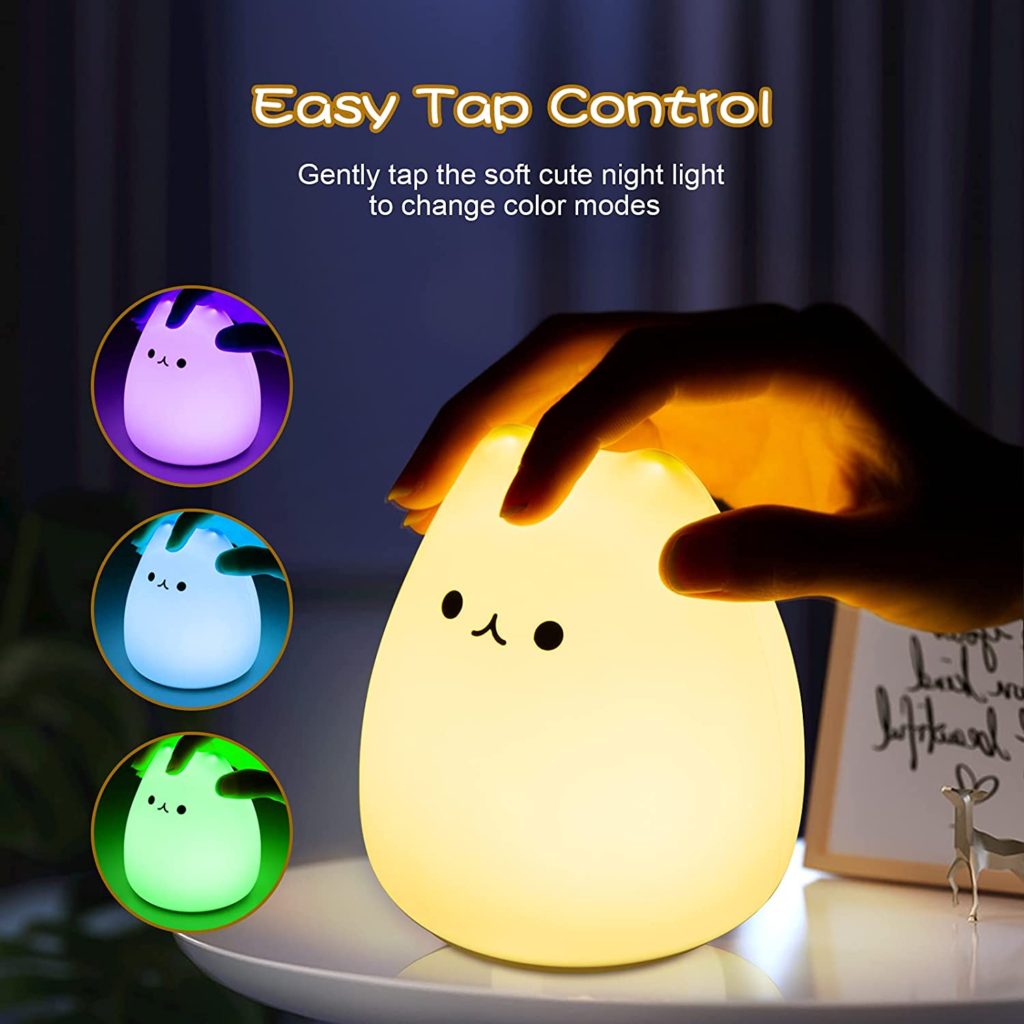 My 19-year old daughter just bought a whale and a dinosaur night light. 🙂 These are cute and change colors when you tap their head.
Choose from cute themes such as Dinosaur Egg, Mermaid, and Unicorn, and grow your own mini-garden using justwater, chia seeds, mini-figurines, and colored sand.
These reusable shaping sticks are made of non-toxic, food-grade wax. Fun to use over and over again – for any age!
Gift Card
If your kids are a little older, maybe they'll prefer a gift card. Who can go wrong with that? Whether it's for Amazon, Apple, Google Play, Spotify, or their favorite store, this would make a candy switch easy!
Hand out naturally colored, non-GMO candy or have your kids trade in their candy for some of these items):
Ideas for candy alternatives:
Glow rings
Halloween pens
Halloween stamps
Temporary tattoos
When my daughters saw the bowl full of non-candy goodies for the first time, I thought they'd be sorely disappointed, but they loved the toys and I had to tell them they could only pick out one of each until after Halloween. They're 17 and 19. #momwin.